Our URestaurants Family

At URestaurants Group, we offer freshness and simplicity on every plate. We pride ourselves in paying the utmost attention to detail and flavor while crafting our authentic, quintessential cuisines. Our style is honest. By featuring quality ingredients and family traditions, our guests are able to create delectable, memorable experiences, unlike any other.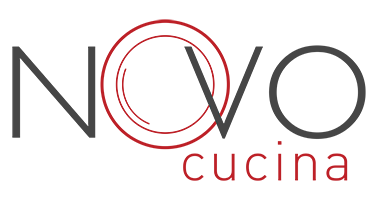 With restaurateur Riccardo Ullio's third Italian concept, he introduces a fresh new approach to eating Italian. At Novo Cucina, Italian culinary tradition marries innovative casual dining, making it fun, easy and approachable to eat out. Novo's MICROS system – the first of its kind in the Atlanta area – provides a virtual queue that allows diners to explore and experience dining in a whole new way. The queue card system, engineered by partner Mike di Paolo, allows guests the freedom to explore all Novo Cucina's offerings at their leisure, or sit and order at the table. Diners can feel free to taste wines from the Enomatic wine dispenser, explore the gelato counter or place their order before or after sitting in the spacious, open-air dining area. The Enomatic system keeps the approachable Italian wine offerings unoxidized and at the perfect temperature for maximum enjoyment. The menu offers the finest of what Ullio's successful Inman Park concepts, Fritti and Sotto Sotto, have given diners for over 15 years: artisanal pizza, classic pastas, plus salads and alluring appetizers such as funghi fritti and arancini. Here, they pair with the refreshing list of Enomatic wines offered in three different pouring sizes, as well an array of freshly spun house-made gelato – plus the city's only menu of inventive affogato offerings. Novo's culinary team, led by Ullio, consists of celebrated Neapolitan pizzaiolo Massimo Andreozzi, and former AJC dining critic Meridith Ford as gelataia.
Novo Cucina is located at 5592 Chamblee Dunwoody Road and is open Sunday through Thursday from 11:30 a.m. to 10 p.m. and Friday and Saturday from 11:30 a.m. to 11 p.m. Please visit www.novocucina.com or call 470-275-3000 for more information, or download the NoWait application on your smart phone for call-ahead seating.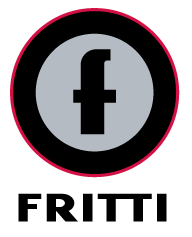 Opened in 2000, Fritti is situated in a re-fashioned garage in Atlanta's historic Inman Park, and offers guests a chance to taste the art of truly casual Italian dining. A wood-burning oven creates Fritti's signature, soft, pillowy pizzas' crust, characteristically blistered by the intense heat. Our artisanal pizzas, prepared Chef Ullio, offer guests a taste of authentic Italian dining. Super fresh salads and unique appetizers, as well as a comprehensive list of affordable Italian wines, round out a menu that celebrates casual Italian authenticity. Fritti's spacious, an open-air patio allows guests the chance to enjoy al fresco dining, with an upper level, loft-style private dining room that seats 35.
Fritti is located at 309 North Highland Avenue, Inman Park, Atlanta, and is open Monday through Thursday from 11:30 a.m. to 11 p.m., Friday and Saturday from 11:30 a.m. to midnight and Sunday from 12:30 p.m. to 10 p.m. For more information, please call 404.880.9559 or visit https://frittiatl.com/

Our philosophy at Escorpion is simple – to offer guests the authentic, indigenous flavors of Mexico while incorporating the eclectic, modern vibe of Atlanta's Midtown area. Step into this rustic Mexican cantina, and take a seat at the 360-degree copper-topped bar area lined with cow hide seating – it's the perfect perch for just one, two – or a party. Escorpion features a taco menu with classics of al pastor and braised goat barbacoa, as well as antojitos (small street-inspired bites) and regionally inspired dishes such as chile relleno and chilaquiles. Got a group of four to six people? Try our familia plating for any taco dish. Our fruitful drink menu features craft cocktails and flights (all 100% tequila and mescal based) to enjoy while basking on the dark oak-wood patio that overlooks Atlanta's beloved Peachtree Street. Booking a private party or event? Escorpion offers a private dining menu for between 20 and 60 people.
Escorpion is located in Midtown anchored on the corner of 5th and Peachtree Street and is open Monday through Thursday from 11:30 a.m. to 11:00 p.m., Friday and Saturday from 11:30 a.m. to 1:00 a.m, and Sunday from noon until 10 p.m., with Brunch until 4.pm.
800 Peachtree Street, Atlanta, G.A. 30308
Call today to make your reservations at 678-666-5198, or visit http://urestaurants.com.